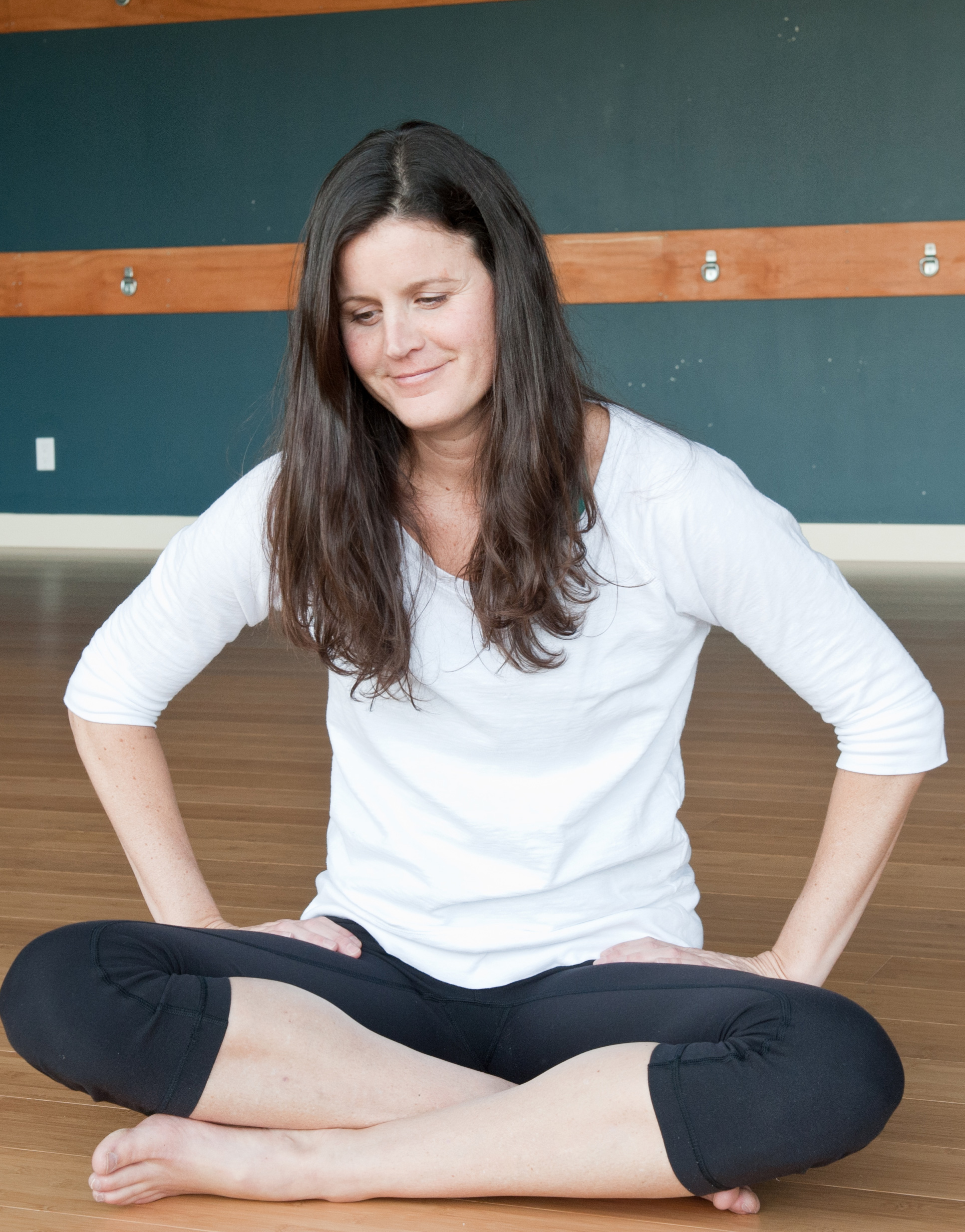 "Yoga is medicine for the body, mind and spirit. It's an opportunity to turn inward; to feel, move and breathe."
Jen enjoys the creative process of planning classes and loves to play on her own mat, both as a teacher and a student.
She encourages her students to move with their breath, honouring their bodies and connecting to their inner strength. Her hope is that this practice will help other people feel good in their bodies, gaining insight on having compassion and living their best.
Jen's journey with yoga began while living in a small kibbutz in the north of Israel. It was the connection of breath, movement and the quiet space that caught her. Much like life, this practice is always evolving and she has found it meets you where you're at.
Jen has been a student of yoga for over 15 years and in 2013 took her first teacher training at Kushala Yoga. She continues to practice and study here in Coquitlam and in Vancouver. Jen feels blessed to have an abundance of amazing teachers who constantly inspire her. When not on her yoga mat, you can find her chasing sunshine or breathing in forest air with the loves of her life, her family.
What Members Say About Jen
Jen is an amazing yoga teacher. She is patient, compassionate and passionate about yoga. Her keen interest about yoga makes her an ambitious teacher who is sensitive to her students' needs. She conducts her classes to suit her students' needs individually seamlessly. Her music is great, too. Coupling with her gentle voice, one can reach a great level of tranquility even under a high level of physical workout. I have been enjoying her classes since the beginning and it's amazing to see how fast and far she has achieved as a yoga teacher in a relatively short time.

Jen is very friendly and knowledgeable.  She made me feel welcome from my very first class and is passionate about helping everyone find their way in their practice.  She is supportive and introduces many options so I can choose to practice at my comfort level or challenge myself and achieve new positions.  She genuinely cares about my well being and growth. I love practicing with Jen and look forward to every class.