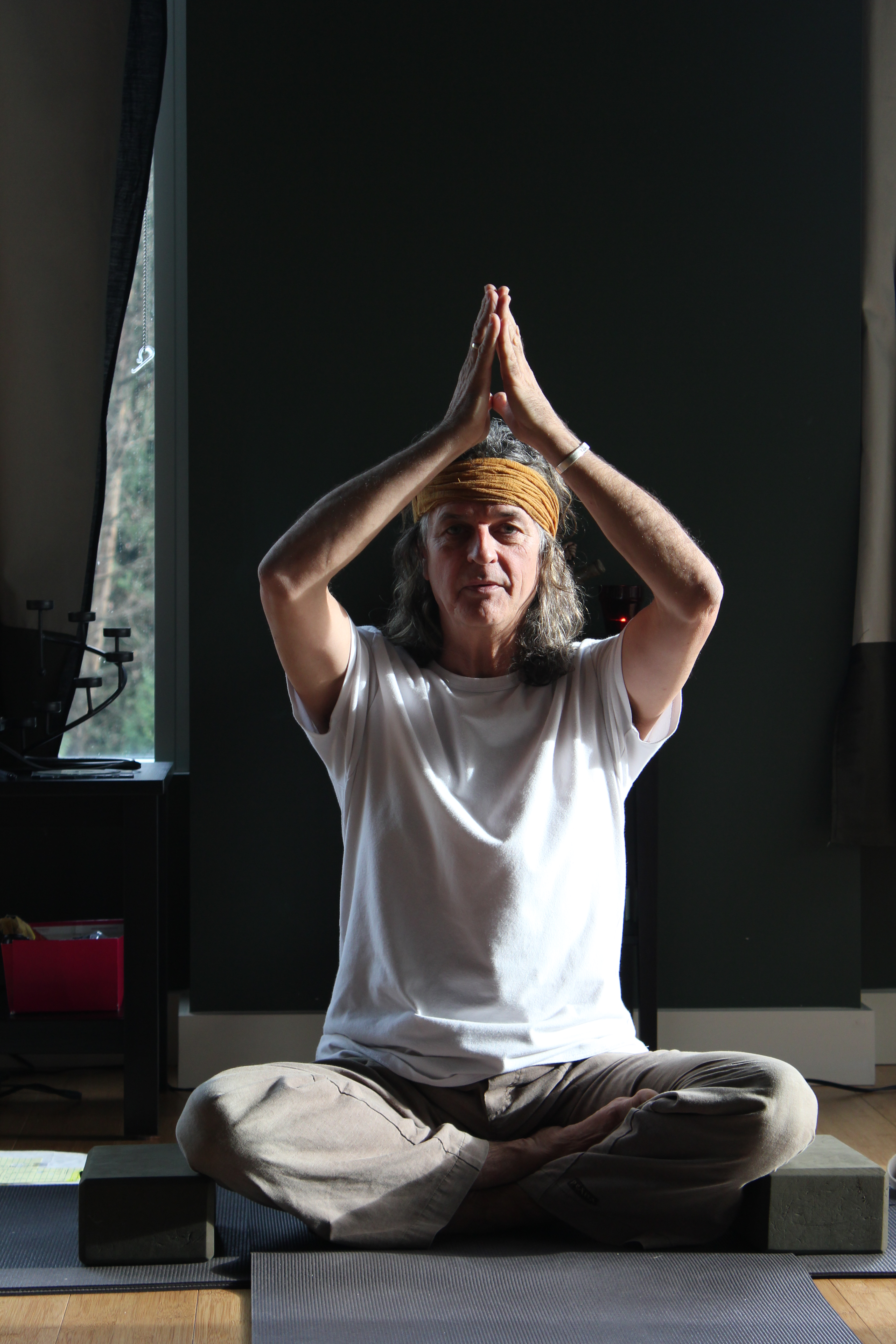 Hi – I'm Chris, I'm 63 and live in the foothills of Coquitlam, BC.
I'm a certified Yoga instructor. My training was in Rishikesh, India – the Yoga capital of the world and where the Beatles studied meditation. I trained under Sadhvi Abha Saraswati at Parmarth Niketan.
I've been teaching Yoga for about 18 years, although practising it off and on for over 30 years.
As a Baby Boomer myself, I noticed that something was missing in my part of the world: a class dedicated to those of us in the 'prime of life'. A class that took into account age, health conditions, previous injuries and a different energy level from the young hardbodies! So I created this class based on this. (My personal list: osteoarthritis, regular arthritis, recovered knee, shoulder and elbow issues and recovered plantar fasciata).
I presently teach Wiser Yoga to boomers at my studio location in Coquitlam, at the awesome Kushala Yoga studios in Port Moody and at the warm and friendly Rasa Flow Yoga in Port Coquitlam.
There are 4 Wiser Yoga classes a week to choose from. There is a class on Saturday morning, as well as classes on Wednesday Thursday and Friday lunchtimes. See the schedule in the About the Lessons/Schedule section. And you don't have to be baby boomer-aged to join. All welcome. Really!
I also teach Seniors-Yoga-Singalong classes to over 100 seniors a week and to kids aged 1 to 5, often teaching from ages 1 to 98 on the same day. Talk about perspective.
For the record, I carry professional liability insurance, am security-cleared and have an (expired) SJA certificate.
Check out his website at https://wiseryoga.ca/to learn more about his unique yet familiar style and see some great pictures of India and Nepal.
Chris Ridout's Teaching Schedule