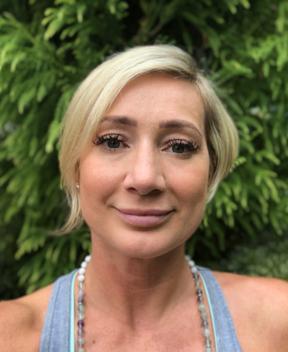 Hi, I'm Brenda and I'm so happy to be part of your yoga journey. As a new teacher, I welcome all students to join me in exploring an intentional mind-body practice that unites the breath and mindful movement that can bring a greater sense of inner strength both on and off the mat. I believe that yoga is for everybody and every body (not just for Cirque du Soleil acrobats). Four years ago, I couldn't even touch my toes, let alone do a headstand. As my corporate job got more stressful and intense, my yoga practice deepened and evolved, and I soon discovered that yoga meant far more to me than just improved flexibility and mobility.
In 2017, and after 23 years, I intentionally made the decision to leave my corporate job and to create space in my life to pursue my dream of becoming a registered Yoga Teacher. I feel gratitude everyday that I made this choice and I am living a very grounded, engaged and present life.
Over the years, I've practiced with over 200 teachers, and I love that yoga can be uniquely interpreted and expressed in limitless ways through each person's experience of their own breath work and body. Yoga is inclusion for all, wherever you may be in your personal journey, yoga will meet you wherever you're at. If you're wanting to feel greater emotional balance, more of a sense of ease in your body, a deepening clarity of mind, and an empowering  connection to your true purpose, I would love to practice with you!