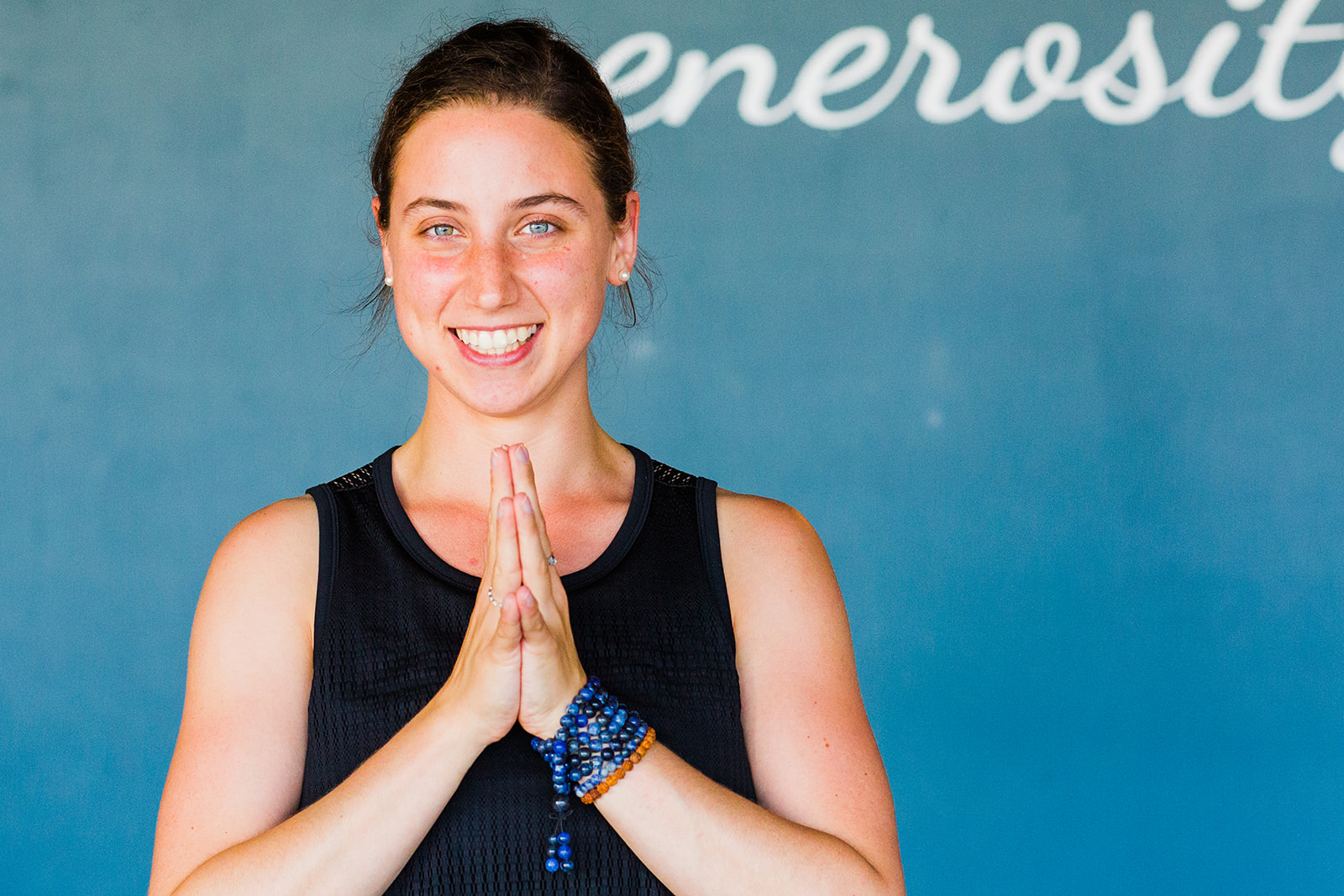 Anna first began practicing yoga in Southeast Asia, in a place that featured two rigorous physical classes a day in the heat of monsoon season. The physical effects of the practice were almost immediate: developing strength, flexibility, awareness, and love of the body (and soreness too). Subtler transformation followed: greater peace of mind, a more loving relationship to other beings, a deep sense of gratitude, and a growing awareness of a quiet inner centre. Yoga became and continues to be a beloved teacher in her life.
Anna's practice is informed by her experiences living in a mindfulness community, attending meditation retreats, and travelling through Southeast Asia in the budding stages of her yoga practice. Discipline, equanimity, and attention to the breath are a regular focus on the mat, while playfulness and challenge infuse the practice with joy.
Anna completed her 200-hour Yoga Teacher Training certification at Kushala in 2019.
Off the mat, Anna works in the non-profit sector as well as at Kushala, and enjoys the sound of wind in the trees, the reaction of a dog greeting its owner, the feeling of a supple body after practice.
Anna cherishes the opportunity to practice in community and hopes to support others' practice through an attention to the breath, a devotion to mindful movement, and a challenge to the body and mind.
Anna Kvasnikova's Teaching Schedule