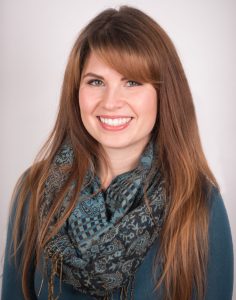 Registered Clinical Counsellor
Tiana is a Registered Clinical Counsellor (RCC) with over 10 years' experience in mental health. She holds a Masters degree in Counselling Psychology from the University of British Columbia. She is a regular practitioner of yoga and meditation for the past 15 years, and a mother of two boys. She specializes in self-compassion and mindfulness-based counselling approaches.
Tiana believes that since every person and problem is unique, her job as your counsellor is to be flexible in helping you find a path to your goals that works best for you. She believes that you are the expert in your own life, and that you already possess the skills to move to the place you want to be. Her job is to help you recognize and hone those skills and support you through change. Her goal is to provide you with the opportunity to grow from challenges, not just survive them, and to feel good enough even when you aren't perfect. She believes we all deserve to be happy, to enjoy our lives, to pursue the passions that fuel us, and to thrive. She considers it a great privilege to walk with you through daunting challenges to a place of fulfillment and peace.
Areas of Practice:
Anxiety and panic –including health anxiety, generalized anxiety, social phobias, panic
Grief and loss
Reproductive mental health – including grief and loss, birth anxiety and trauma, body image issues, role transitions
Depression
Suicide
Life transitions and personal growth – including career, family and relationship changes
Self-esteem
Self-care/ mental wellness for caregiving professionals – including first responders, teachers, medical professionals, stay-at-home parents, and other caretakers
Stress
Career and education
Mindfulness and self-compassion
Request an Appointment or More Information
To book an appointment contact Tiana by email at tiana@fulfilledlife.ca or by phone at 778-918-3482.