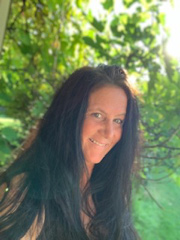 Registered Clinical Counsellor
Teresa McLellan is a Registered Clinical Counsellor with the BC Association of Clinical Counsellors. She has a Master of Arts degree in Counselling Psychology from Adler University and has been working in mental health and addictions for over 20 years. She also has extensive experience and training in mindfulness, self-compassion, family systems, philosophy, criminology and spirituality.  Teresa works with youth, adults, couples, and families with various concerns including anxiety, depression, substance use, trauma, parenting, communication, conflict, anger, stress, grief and loss, self-esteem and life transitions.
Teresa is passionate about psychology and spirituality. She is fascinated with the depth of human experience and continually experiences awe of the capacity that human beings have for resilience, growth and healing despite great adversity. She has not only experienced this personally but has seen thousands of others access their own innate healing powers to overcome incredible suffering and truly thrive. Thus she holds a deep reverence for the courage it takes to ask for help and prioritizes safety in counselling.
Awareness, acceptance, compassion, safety and choice are essential components in the counselling process. Teresa strives to help clients find their own path, their own light, their own way, their own truth. This way they can live with more peace, freedom and joy. To be more genuine, to live with purpose, and to become more fully human. 
Teresa's goal as a therapist has always been to help people heal. To be a witness to the pain, heartache, disappointment or frustration all while holding the hope for healing. To be a guide along the path, a shoulder to cry on and a cheerleader to celebrate successes with. To see the unseen, hear the unheard and bear witness to the unbearable. This is what she offers to those she works with.
"Compassion is not a relationship between the healer and the wounded. It's a relationship between equals. Only when we know our own darkness well can we be present with the darkness of others. Compassion becomes real when we recognize our shared humanity."

Pema Chodron
Therapeutic Modalities/Interventions:
Satir Transformational Systemic Therapy

Family of Origin
Attachment theory
Somatic Body/Breath Work
Mindfulness
Motivational Interviewing
Compassionate Inquiry
Cognitive Behavioural Therapy
Dialectical Behavior Therapy
EMDR
Fees, Payments and Cancellation Policy
Fees are set according to the guidelines recommended by the BC Association of Clinical Counsellors. Individual Therapy is $125.00 for a 50 minute session and Couples or Family Therapy is $185.00 for a 90 minute session. Payments can be made in cash, cheque, e-transfer or credit card (paypal). Teresa is an approved counselor for the Criminal Victims Assistance Program thus accepts fees paid through Victim Services. Some extended health plans will reimburse you for the services of a Registered Clinical Counsellor (RCC) so check your plan's details to see if you are eligible. 24 hours cancellation notice is required or a no-show fee equivalent to the full session fee will be charged (except in the case of an emergency, such as illness).
Teresa is currently accepting clients on Fridays at Kushala Yoga & Wellness so feel free to drop in and see her in person or contact her by phone, text or email below.
To Request an Appointment or For More Information:
Call or text: 778-714-9993
Email: info@thesacredjourneycounselling.com
Website: www.thesacredjourneycounselling.com