Clinical Counsellor, M.A., RCC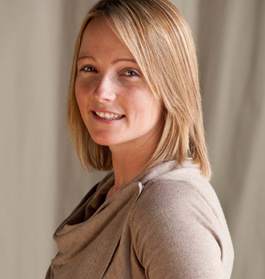 Stacey Phillips is a Registered Clinical Counsellor with the BC Association of Clinical Counsellors (RCC). Stacey has a Masters in Counselling Psychology from Trinity Western University and has 8 years of experience working with children, youth and families in many different settings including community outreach, mental health, and crisis and privately as an Applied Behaviour Analysis (ABA) therapist for children who have been diagnosed with Autism Spectrum Disorder. Through her experiences, Stacey has developed expertise in a variety of treatment approaches including:
Play Therapy
Expressive Therapy
Cognitive Behavioural Therapy (CBT)
Emotion Focused Therapy (EFT)
Mindfulness
Attachment Based Therapy
Client Centered Therapy
Family Therapy
Stacey believes that each family is unique; coming from a variety of life experiences that have shaped who they are as individuals and as a system. Stacey enjoys helping children and families to recognize and build on their strengths and look at the challenges that have been barriers for reaching goals and creating change. Stacey focuses on helping her clients using the approach that best suits their needs. Family wellness is her focus, considering all domains including physical, mental and spiritual health. Stacey helps families achieve wellness through a collaborative therapeutic relationship which helps children and families feel safe and at ease during the therapeutic process.
Areas of Therapy Practice:
Therapy for Children & Youth (Under the age of 19): Anxiety and panic, depression, behaviour challenges, grief and loss, bullying, self-esteem, sensory sensitivities, body image, anger and aggression issues, perfectionistic tendencies, emotional regulation, self-harming, suicidal ideation, separation and divorce, blended families, sibling rivalry, selective mutism, dual diagnosis.
Family Therapy: Helping families recognize their strengths and challenges and grow to improve communication and positive attachments. Stacey provides guidance to families to reduce conflict and anxiety to help the family manage difficult transitions (new members, separation, divorce, death, blended families, and relocation). Family sessions may include individual sessions or various combinations of family members and extended family members.
Stacey practices wellness by engaging in lifelong learning through clinical supervision and attending training to build and continue to develop therapy skills. Stacey strives to lead a balanced life by practicing mindfulness and being active in her community. Stacey enjoys downhill skiing, running, reading and she can often be seen walking or jogging with her dog on her down time.
Request an Appointment or More Information
Stacey is available for appointments at Kushala Yoga and Wellness. Please contact for availability.
To book and appointment please contact Stacey at Staceylphillips@gmail.comor by phone at: 778-899-2490.