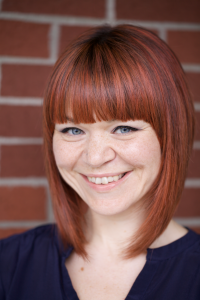 Mind/Body Integration Massage and Lymphatic Drainage
Shauna is passionate about Mind Body or Somatic Integration and the Lymphatic System. Her professional focus is on facilitating transformations with her patients both physically and emotionally as she understands that these systems work together to create a state of health and balance.
Since beginning her career in 2000, Shauna has learned that life stressors and trauma store in the body and manifest in tension patterns and dis "ease" both physically and psychologically. Surgery, pregnancy, chronic stress, MVAs, and life experiences create patterns between body and mind. Once established, patterns may continue to cycle unconsciously, activated through fight or flight hormones and muscle memory. The lymphatic system plays a role in this balance and can present with an array of symptoms that can be difficult to live with.
To address this, she has since developed her practice of Integrative Bodywork which includes an eclectic blend of modalities, that are both supportive and functional in approach. Integrative Bodywork is ideal for those going through life transitions, recovery from pregnancy, birth, surgery and those who suffer from chronic tension, stress, hormonal imbalance, autoimmune disorders, chronic pain and abdominal lymphatic stagnation. She works to encourage body awareness through nervous system balancing, massage, lymphatic drainage, breath work education and therapeutic essential oils.
Shauna continues to regularly expand her knowledge and currently holds the following certifications:
Applied Bachelor's Degree in Counselling Psychology
Lymphatic Drainage Massage
Body Mechanic Correction
Advanced level training in Aromatherapy
Bellies Inc. Core Confidence Specialist Certification
Shauna is a mother of three who has a deep understanding of being a "patient" herself. Her own experience has shaped her scope of practice as she recovered from pregnancies, surgery and concussions. As well as the difficulty and agitation that occurs with body awareness development. She finds balance in her own life by finding joy in family, nature, good food, laughter and love.
Book Online
For More Information
shauna@somapurewellness.com or 778-899-1313 by phone or text
www.somapurewellness.com