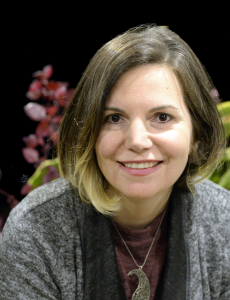 Registered Therapeutic Counsellor, BBA
Rebecca is a Registered Therapeutic Counsellor specializing in connection: helping clients create deeper, richer and more emotionally real relationship with themselves, their family and their friends. Helping clients develop connections and move beyond isolation and loneliness.
Rebecca will help you explore your relationship with yourself and others using experiential therapies such as Gestalt and Psychodrama along with talk therapy. The goal is to identify the beliefs and behaviors which are standing in the way of having loving and fulfilling relationships with self and other.
Rebecca graduated from Clearmind International Institute with a Diploma in Transpersonal Therapeutic Counselling.
When working with Rebecca, there are two key concepts she will often refer too. The first is from A Course In Miracles, and it's lesson 5: I am never upset for the reason I think. If you choose to work with Rebecca, expect to spend time exploring the root cause of emotional upsets. The other key concept is based on something Einstein was once quoted as saying:
"The most important question you can ever ask is if the world is a friendly place."
There is no right or wrong answer to this question. It's like saying the glass is half full vs. half empty. Yet, the answer is essential because how we perceive the world will affect what we experience in the world. Rebecca believes the universe is a friendly place. This doesn't mean bad things don't happen or that we don't experience pain. Pain and grief are part of life. If we go through life believing the world is unsafe we will see evidence of this everywhere we look. If we believe the world is friendly, we will see evidence of this even in the midst of tragedy.
Rebecca believes she can help a client to experience new emotional awareness and personal growth because she has experienced this herself. After three years of intense personal development, she is living a life full of real authentic connection, adventure, laughter, risk, passion, and love. And she hopes that her experiences and skills can help others to live a more connected and authentic life too.
Request an Appointment or More Information
Rebecca is available for appointments at Kushala Yoga and Wellness. To learn more or book an appointment, please contact Rebecca at Rebecca.Helps@gmail.com or call 604.358.7580. Or book online at rebeccahelps.com.