Certified Thai Massage, WatPo Traditional Thai Massage School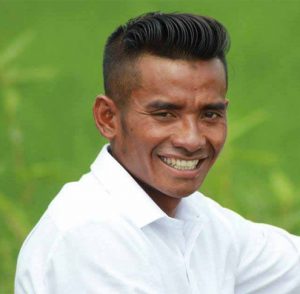 Kentang comes from a long line of bodywork healers.
At a young age, he began to learn traditional massage and acupressure methods from his grandmother who still practices today in their local village.
​
As Kentang's skills grew so did his curiosity of the practice. He learned more and more techniques, variations, and methods of massage from friends and family.
He took a particular liking to Thai Massage and practiced for over 10 years before finally deciding to get an official certificate from Watpo Traditional Thai Massage school in Bangkok, Thailand.
Kentang is now able to combine his traditional teachings with those of which he learned at Watpo to create a truly unique experience known as "The K Method"
By utilizing multi-planar stretching and pressure points Thai Massage improves circulation. This then creates a ripple effect of easing tight muscles. Tight muscles are not just uncomfortable, they are also restricted of normal blood flow, oxygen and nerve function, which makes them perform at a lower level than their potential. By clearing blockages, your body becomes free to perform at the level it was intended to do so.
Thai massage is multi-part. Participants will go through a series of techniques including acupressure and assisted stretch. All techniques are performed on a Thai Massage mat on the ground.
To book an appointment or for more information:
ph: 604-720-4958
e: info@kthaimassage.com 
Book an appointment online at www.kthaimassage.com
Services offered include:
Full body massage – $100.00
Injury specific massage – $65.00