Naturopathic Doctor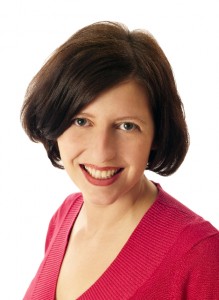 Philosophy
From a young age Dr. Baspaly was exposed to natural medicine and it therapeutic effects, which instilled a lifelong passion for Naturopathic medicine. Dr. Baspaly strongly believes in the innate healing power of the body, and emphasizes this in her patient care. This aligns with the Naturopathic principles of the doctor as a teacher, treating the whole person with a focus on the cause of disease, and the healing power of nature. Dr. Baspaly develops an individual treatment plan for each patient that is specific to their needs and long term health. Through this process, patients improve awareness of their mind and body, and are in turn empowered in their own care. She believes in the integration of both conventional and complementary medicines for a comprehensive approach to health care. Dr. Baspaly enjoys the scientific and investigative part of being a Naturopathic Doctor but also believes in the power of intuition, and treating the patient as a whole; with consideration for physical, mental, emotional and spiritual aspects.
Request an Appointment or More Information
To book an appointment contact Dr. Basplay at drbaspaly@naturopathicdr.ca or by phone: (778) 885-2153.
Educational Background
Dr. Baspaly completed her Naturopathic education at the Boucher Institute of Naturopathic Medicine in New Westminster, BC. Prior to that she completed her Bachelor of Business Administration focusing on Entrepreneurial Leadership. Her business training assisted in developing skills in coaching and goal setting which she utilizes in patient care. Dr. Baspaly also spent three years completing Yoga Instructor Training where she learned the importance of being present in the moment, self-awareness both mentally and physically, and the importance of compassion for self and others. During her ND training Dr. Baspaly did further training in the Bowen technique which is a remedial body technique that is extremely gentle and relaxing that triggers the body's own healing. Dr. Baspaly has made a lifelong commitment to learning, and is excited to bring that into her practice, offering the most up to date knowledge and skill in her care for patients.
Areas of Practice
Dr. Baspaly enjoys all aspects of Naturopathic medicine and utilizes them in treating patients. By utilizing all these tools, Dr. Baspaly provides a complete system of analysis and healthcare. Her practical experience and training include:
clinical nutrition
botanical medicine
classical and biotherapeutic homeopathy
Traditional Chinese Medicine and acupuncture
lifestyle counseling
intravenous and injection therapies
Dr. Baspaly also offers allergy testing, digestive and endocrine panels (including thyroid, adrenal, and female hormones), and other lab tests.
Dr. Baspaly has special interest in:
Family Health
prenatal care
pediatric care including autism and ADHD/ADD
Women's Health
fertility and hormonal health
PMS
uterine disorders
menstrual difficulties
menopause
General Health
gastrointestinal/digestive disorders
allergies
cardiac disease
arthritis
endocrine issues including diabetes, thyroid etc
acute and chronic pain
Her practice also has a strong focus on stress management, improving energy and overall wellbeing.
Personal History
Dr. Baspaly resides in Anmore, BC and enjoys the West coast lifestyle with her husband and two boys. She enjoys yoga, meditation, hiking, biking, working out and beach days. Dr. Baspaly loves forest walks and watching nature's lifecycles and continuous change. Dr. Baspaly is licensed by the College of Naturopathic Physicians of B.C. (CNPBC) and is a member of the British Columbia Naturopathic Association (BCNA) and the Canadian Association of Naturopathic Medicine (CAND).
Rates
Initial Visit (1 hour) $145
Follow up Visits (30-45 min) $75- $110
Brief visit (15min) $40
Request an Appointment or More Information
To book an appointment contact Dr. Basplay at drbaspaly@naturopathicdr.ca or by phone: (778) 885-2153.