Dr. TCM (Doctor of Traditional Chinese Medicine and Acupuncture)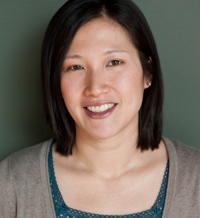 Doreen Studied at the ICTCMV in Vancouver and completed her practicum in Anhui, China. She has been licensed and practising for the past 10 years primarily in the lower mainland. Doreen is passionate about the eastern philosophies of chinese medicine which recognizes each person as an individual and teaches how to prevent illness and restore health by bringing balance to ones body and lifestyle. In her practice, she has found great success in treating various types of pain (both chronic and acute), reducing stress, insomnia and other female related issues. Doreen achieves balance in her own life outside of work, by keeping active with volleyball and spending time with family. She is excited about the new clinic and studio and looks forward to being able to share her passions of TCM with everyone.
Request an Appointment or More Information
To book an appointment contact Dr. Mah at doreen@kushalayoga.com or by phone: 604 725 3919.