Beautytude Facial Boutique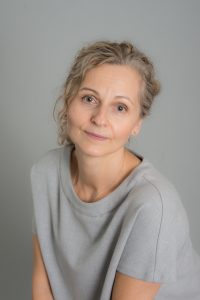 Beautitude Facial Boutique on Facebook
Passion Values Beliefs
Your skin is Dora's passion.
She believes in beauty with an attitude; beautiful skin grants everyone confidence because when someone looks amazing, they feel amazing too. Dora thrives when she is working with people and connects with her guests very easily as she has a genuine need to care for others. She likes to create a warm and comfortable ambience and strives to achieve noticeable results every time.
Dora is an enthusiastic professional who cares for each of her guests in an individual way by tailoring the details of the treatment to fit their needs. She addresses their skin's needs and challenges by using pure products and a holistic approach to achieve the desired results every time. As a health conscience person she has always been pro organic and natural and so she incorporates these elements in every treatment. As an educator and a professional she values science; her choices of products are always reflecting a convergence of advanced science with natural and organic ingredients.
Dora strives to exercise the rule of balance between body, mind and spirit and is always expanding her horizons due to this. She has a immense interest in holistic modalities, a whole foods diet and healthy lifestyle. She believes real beauty always starts from the inside- out; figuratively and literally. By use of essential oils, calming music and soothing massage Dora promotes relaxation within her services to lower level of cortisol, a skin damaging stress hormone.
On a daily basis we encounter an overwhelming amount of choices which instead of making our lives easier, creates stress. Therefore Dora focuses on simplicity of her product choices and service selection. Her motto is: "Pure and simple, yet effective"
Services
Your first facial is 60$!
For specials, visit our FaceBook page.
Gift Certificates are available
OxyGeneo Facial Treatment 45min/150$
Exfoliate, Oxygenate and Infuse your way to more youthful skin! The OxyGeneo™ is a patented and clinically proven super facial technology. It provides superior anti-aging results by treating the skin on three different levels in one service. Get the exfoliating benefits of microdermabrasion plus deep facial rejuvenation with the infusion of essential revitalizing nutrients as well healing skin oxygenation from within.
Available in NeoBright or NeoRevive formula. Suitable for all skin types – any ethnicity and pigmentation.
Read more about Oxygeneo Treatments
NuFACE TREATMENTS
The NuFACE microcurrent facial treatment is the ultimate instant gratification treatment. Ideal for anti-aging, this treatment incorporates an FDA-cleared microcurrent device. The low-level relaxing and soothing current is massaged over your face to passively stimulate the face improving facial contour, skin tone and reducing wrinkles.
Add-on to a facial 20$
Watch a video on NuFACE Treatments
SkinFit Facial
45min/90$
75min/140$
"Pilates for your face "! This facial work-out begins with a cleanse and deep exfoliation of the remnants of years past. Then the de-aging begins with NuFace Trainer- microcurrent device to rejuvenate, firm, tone, and lift your skin. Finish with a deep hydrating treatment and powerful antioxidant protection and you'll swear you've just rolled back the hands of time!
*Contraindications: Pacemaker or any electronic implanted devices, history of seizures or epilepsy, recent facial or other surgery, active cancer, pregnancy, under the age of 18.
ORGANIC FACIALS featuring ElaSpa skincare line
Enhance the inherent intelligence of the skin and bring it to its optimum glow! Customized treatments, organic and science based with unsurpassed results even after the first facial. All you need to do is decide between Classic or Exclusive category and then relax. Your skin will be analyzed and the best treatment will be chosen for your individual needs and concerns. Your skin will thank you!
Essential Organic Facials 45min/85$
Organic Desensitizing Facial, Organic Brightening Facial, Organic Oxygenating Facial, Organic Oil-Reducing Facial
Consists of: cleansing, exfoliation, extractions or mini facial massage, mask, scalp massage, moisturizing.
Exclusive Organic Facials 75min/120$
Organic Desensitizing Facial, Organic Brightening Facial, Organic Oxygenating Facial, Organic Oil-Reducing Facial,
Organic Age-Reducing Facial 75min/130$
Consists of: double cleansing, exfoliation, extractions, relaxing/nourishing facial massage (face, neck, décolleté, upper back/shoulders), mask, scalp massage, moisturizing.
*Add-ons available
Kansa Facial Massage 20 min/40$
Add-on to a facial 10$
Stress-relief with total skin and mind-body rejuvenation! This Holistic Ayurvedic type of facial massage with Kansa Wand delivers immediate and noticeable improvement. A specific blend of skin nourishing oils provide a natural, gentle face-tightening and revitalizing experience. The Kansa Wand works wonders in giving you a youthful face. Great alternative in case of contraindications to the NuFace device.
*Precaution: allergies to bronze (copper, tin, a trace of zinc).
Schedule
Saturdays 10:00 AM – 2:00 PM*
Cancelation policy: 48 hours
Cash or Credit Card via Square payment processing.
Educational Background
Dora's professional career originated in Europe where she held a position in hospitality, when moved to Canada she began work as a dental assistant and finally evolved into a skincare therapy in 2000, graduating with honors from Dominelli Collage of Esthetics in Vancouver.
Throughout the years she accumulated her professional experience at: Absolute Spa Century Plaza Hotel, Spa Utopia, ElaSpa Skin Care, and Sense Spa Rosewood Hotel Georgia, where she held the position of a Skincare Therapist as well as Department Head of SCT and Director of Training. Despite all of her experience in different locations, for fifteen years Spa Utopia was the place where she grew as a person and expanded her professional horizons. Dora's extended education consists of Lightsheer Laser & BBL, Fox Laser, Bella Contour, Bio Energetic Synchronization Technique, Silk Peels, and Oxygen Facials.
Testimonials
I first met Dora, when I was looking for someone who could provide services for people with ultra sensitive skin. I soon became a regular customer. Over the years, Dora has always been highly professional, and delivered very consistent and quality services. She takes great pride in her work and always insures that I am happy with her service. Over the years I have had the pleasure of trying most everything she offers.
A Conner, Langley
To those who wish to know about Dora
I met Dora when she worked at Spa Utopia in 2001. I took my mom there for a pedicure along with myself. She did my pedi. I was hooked! From that day on I went to see Dora every 8 weeks until she left the spa for other ventures.
Currently I followed her to Sense Spa at Rosewood Hotel Georgia where she is also working.
This is a woman who eats and breathes health, nutritional expertise and is a major expert with the body. You just have to look at her skin alone to know that. She has taken the best care of my feet and face as I have diabetes and have to ensure that only experienced people work on my feet. She is the only pedicurist who calls me the day after my treatment EVERY TIME….. that is care and attention. She is also so much fun to talk to too. Very positive spirit. Your body is in good hands with Dora. Thanks for all the love Dora!
Karen E Nelson
President and CEO of
IT UP Educational Programs Ltd©
I had the pleasure of meeting Dora which grew into a wonderful friendship when I decided to start taking care of my skin in my early thirties. Dora is a very honest and helpful esthetician who takes a personal interest in your skin and offers various solutions, then implements them to help you achieve your goals. She is an enthusiastic and respectful professional with a true passion for skin care as well as very knowledgeable and up to date with the latest technology and skin products. She always takes the time to make sure you have an excellent experience and she has a magical touch that makes you leave feeling so relaxed and confident with your skin. It is with great pleasure that I would highly recommend Dora!
Carmen
Eleanor and I both had our first OxyGeneo treatment with Dora. The results were immediately evident, and most dramatic, with both of us having apparently shed 5 years. We'll be back!
Eleonore & Larry Webster
Family Physician