Integrative Energy Healing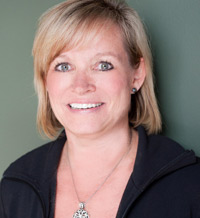 Christine is Clairvoyant and is a certified Integrative Energy Healer and Yoga Instructor. Committed to a spiritual path the techniques and modalities that she has studied include Integrative Energy Healing, Healing Touch, Craniosacral Therapy, Yoga, Guided Meditation, North American Spirituality and Shamanism, which have all contributed to the development of her personal style of healing and have proven to be very effective in helping her clients to reach their personal health goals.
Christine has provided energy healing treatments to many people with emotional and or physical pain, including anxiety, depression, migraines, headaches, nerve pain, trauma, sexual abuse, relationship abuse, chronic and acute illness. Christine has witnessed energy healing release trauma, physical symptoms of pain, emotional distress, and how energy healing helps people reconnect to their divine essence.
Rates
Energy Healing – $95.00 for 1 hour
Shamanic Healing – $95.00 – 1 hour
Hypnotherapy – $160.00 – 1 ½ hours
Space Clearing: Home or Business $100.00 per hour
Request an Appointment or More Information
Christine is available on Tuesday evenings from 5pm – 9pm, and also through the week. To book an appointment click on the button below, or contact Christine at christine@kushalayoga.com, or call 604.928.7174.
Testimonials
"I was fascinated by how you healed my hip, and the sense of happiness, well being, and euphoria I felt afterwards. My friend came to see you later that day and she said that she felt the same way"
Leigh-Ann
"My Daughter Irene had suffered several times with pain due to Reflex Sympathetic Dystrophy in her right arm. The pain with RSD in unbelievable and left Irene incapacitated, it was even worse than a break. After only three weeks she was 100% pain free and able to function normally. I highly recommend Christine Brain for treatments and if Irene ever has a problem in the future she will be the first person we turn to for treatment."
Nancy O'Toole, President, Synchro
"Your Healing touch definitely opened me up, Christine! I came home yesterday after my class and was able to press up from pike position"
Nicole Zelia Roy
"I think you must be a miracle worker! My Mom hasn't felt as good as she felt after her last appointment with you in a very long time."
Sharon Schroeder
"After your energy healing session my headaches went away and haven't come back and that was 5 months ago. I am amazed!"
Niko