Abhyanga Massage, AAPNA Registered Ayurvedic Practitioner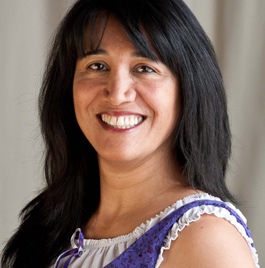 Alice is a AAPNA Registered Ayurvedic Practitioner and Yoga Teacher specializing in Abhyanga massage.
Abhyanga massage will boost your immune system while it detoxifies and energizes your body. It is a traditional gentle whole body massage from head to toe using warm oil. The massage is performed in a soft rhythmic way. It is deeply relaxing and is used as part of an ayurveda treatment. A regular Abhyanga massage nourishes the body, extends the life span, and provides for sound sleep. It also improves skin texture and vision and provides for better physical stability.
Alice has been trained by Dr David Li Lam, TCM, MD and RMT at Langara College and Ayurveda MD Mandeep and Shekar Annambhotla in Metro Vancouver. She is continues to study how the mind, body and spirit are connected with each other in a holistic way.
In addition to her Ayurveda practice, Alice teaches software applications and yoga. She loves hiking, dining and dancing.
Client Reviews
"I highly recommended you to use Abhyanga Massage services as Alice did an amazing massage on me. Her services are highly recommended and now she is in my business directory and will be serving my clients, also..Great Job!!!."
Shareena Prasad
"Alice possesses a subtle capacity for listening and observing which enables her to connect at a deep, intuitive level with the inner needs and feelings of her clients, resulting in her tremendous capacity for understanding, communication and customer service. Alice honours the people in her care and consistently demonstrates a keen interest in her clients' well-being."
Eric Schellenberg
"She is a wonderful learner. She is passionate about Ayurveda and natural therapies."
Mandeep Singh
Fees
| | |
| --- | --- |
| 60 mins for $ 105 | Package of 5: $ 500 |
| 90 mins for $ 155 | Package of 5: $ 750 |
| 120 mins for $ 200 | Package of 5: $ 500 |
Request an Appointment or More Information
To book an appointment contact Alice at holamassage@gmail.com or by phone 604-505-9588.