As we celebrate the longest day of the year we shift into manifestation mode. All of the seeds that have been planted in the winter and nourished in the spring really begin to reach for the light and blossom. Let us join together and celebrate this return to light!
Shelly and Chase will guide you through a transformative practice of breath, mantra and yoga. Dive deeply into a journey of transformation, accompanied by a magical sound healing landscape.
Registration Info
Friday June 22nd, 2018
7:30pm – 10pm
$45 + tax
About Shelly Cassivi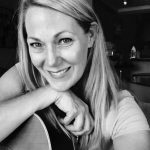 Years before Shelly began the physical practice of yoga She was engaged in the practice of meditation and reiki, so when she was introduced to the teachings of Michael Stone and Sarah Powers it really struck a chord in her. Both of these teachers blend yoga with Buddhist mindfulness philosophy. You will find this mindfulness approach layered into her classes.
Shelly feels fortunate to have the opportunity to share her passion for yoga with the Kushala community. It has been and continues to be a journey of connection, growth, expansion and love; a path that gives meaning to our lives. Shelly is focused on the full experience of yoga and the transformative nature of this simple practice when all of the intricate layers are woven into the equation: physical, mental, emotional & energetic.
In addition to teaching yoga Shelly is a musician with a passion for music. She sometimes leads our community in kirtan (the yoga of devotion, think musical meditation). In class you can expect the best play lists, occasional live instruments, and the best Om the tri-cities has to offer!
About Chase Trellert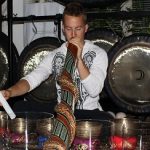 Chase Trellert is the founder of Medicine of Sound. He has traveled the world in search of different healing modalities to share with his friends, family and those in his local community.this journeys have lead him to the Jungles of Peru to train with Shaman, to the Andes of Ecuador to learn ancient yogic practices and to South East Asia to Meditate with monks. He combines many different modalities to weave a unique healing experience for all who attend his sessions. "My Sound Healing Journey began while I was living in Australia, I heard the didgeridoo and was awestruck." Since then he has collected all sorts of instruments, but his main passion has been with the Gong. He is excited to share all that he has learned with anyone and everyone!
Workshops give you the opportunity to study, practice and refine a specific aspect of Yoga, with direct instruction from an experienced teacher. Kushala offers regular workshops from visiting and regular instructors on topics including yoga postures, breathing and meditation, lifestyle, ethics and philosophy.

Workshops are an excellent way to compliment and inspire your regular practice, and bring new skills and insights onto your yoga mat, and into your daily life.

Other Upcoming Yoga Workshops

27May

Join Shannon on a guided hike and outdoor yoga class at Buntzen Lake. Enjoy the surrounding beauty of nature as we hike around the lake loop, spend time in meditation, and finish with a grounding outdoor yoga class.

8Jun

Come experience an evening of healing in a soundscape of instrumentals, a deep gong bath and sound meditation with Chase Trellert.

9Jun

Although parenting is a rewarding and nourishing experience it can also at times be stressful and emotionally challenging. This workshop will introduce parents to mindfulness based parenting and how to introduce mindfulness into the home.