Handstand Party! Workshop with Nicole Roy
March 1, 2017

Your Body, Your Yoga Workshop with Chris Dunphy
April 4, 2017
Less is More: Build a More Stable and Strong Asana Practice with Nicole Roy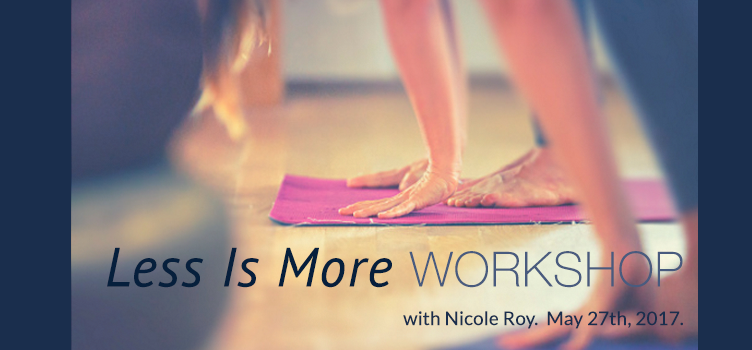 Take a few steps back from yoga practice and learn to cultivate more strength, confidence, and stability in foundational yoga postures. You will learn to fine-tune your alignment, practice more conscious physical engagement, and deepen your breath to build a safer, stronger and more stable asana practice. This all-levels workshop will take your practice to a new depth.
Learning Areas
– Learn how to build more core strength
– Learn how to engage muscles more effectively
– Learn how to refine alignment in yoga postures
– Learn how to balance softness and strength
– Learn the importance of breath
Registration Details
Saturday May 27th
1pm – 3pm
$29 + tax
About Nicole Roy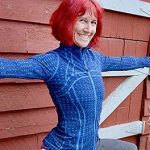 Nicole is a bona fide movement enthusiast! Throughout her life, she has explored a variety of dance styles, played a myriad of sports and experimented with a multitude of ways to move.
A lively and creative instructor, Nicole strives to make a positive difference in people's lives. She strongly believes in the uplifting powers of yoga and movement. She encourages students to explore their boundless potential and release their inner sunshine.