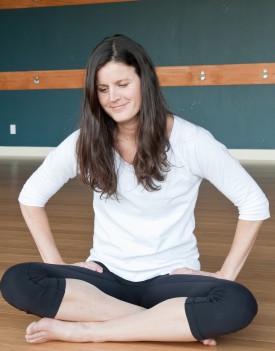 My journey with yoga began with my travels and living abroad. I instantly found joy in the connection of breath and movement. Yoga became a bigger part of my life after the birth of my three children. It was my "me" time. I loved having the space to move, sweat, breathe and connect inward. As my practice increased so did my passion for having time on my mat. I wanted to develop a stronger body so that I could have stronger postures. This lead me to yoga therapy. I learned that developing strength had a lot less to do with physical strength and more to do with my emotional strength. The power to believe in my self.
As a yoga teacher and yoga therapist, I find inspiration in the beauty of nature and through the courage and strength of others to live their own personal truth. I believe what shows up on the matt shows up in life. I encourage others to dive in, be curious and be present. And for the love of all things yoga, have fun!
Jen's Teaching Schedule
This class is not on the schedule this week. Check next week or view our full schedule.