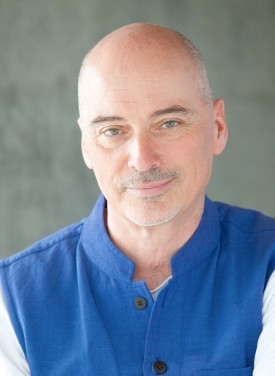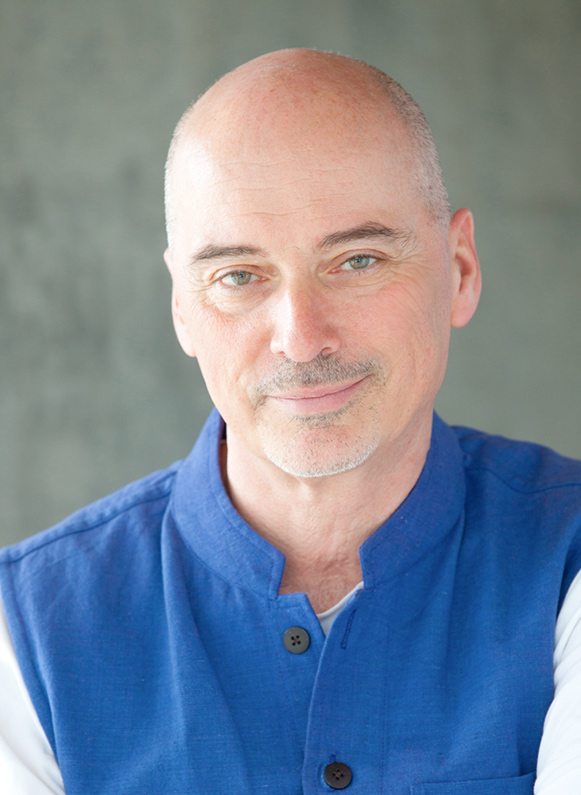 a.k.a Sri Venu
Born in Montréal Stéphane Boisjoly is a Canadian from Abenaki First Nation and French ancestry. He started to practice Yoga and Meditation daily in 1969. In 1971 he moved to the Sivananda Yoga Vedanta Ashram in Québec to study full time with Swami Vishnu Devananda.
One of North America's most experienced Yoga Acharyas, Stéphane (Sri Venu) started to teach at the Sivananda Headquarters in 1972 and continued his advanced training in California and in British Columbia until 1975. Also a graduate of the International Meditation Institute of India his studies take him to the Sivananda Ashram in Kerala, Auroville in Pondicherry, the Divine Life Society in Rishikesh and Kullu-Manali in the Himalayas.
Founder of the Vancouver Sivananda Centre, Sri Venu teaches traditional East Indian Yoga, Meditation, Philosophy and Chanting. With Production Company InformAction and Director Carlos Ferrand he's just completed Planet Yoga a documentary film on Yoga and the role of Swami Vishnu Devananda in bringing it to the West. This feature film released in Film Festivals and Theatres in 2011 and 2012 will be broadcast on Television Networks around the world including CBC/Radio-Canada in 2012 and 2013. Sri Venu also trains Yoga and Advanced Yoga Teachers at Langara College of Vancouver and other fine Yoga Institutions.
Long time Radio & Television Broadcaster he has been Regional Director of CBC/Radio-Canada's French Radio Networks in BC and Yukon from 2003 to 2007. Broadcast Manager for the Olympic Broadcasting Services for the Winter Games in Vancouver he will assume this function at the London 2012 Olympic Games.
Stéphane is registered (E.R.Y.T. 500) with the Yoga Alliance and Registered Senior Teacher with the Yoga Association of BC.
Contact: yoga@mail.com
Past Events
15Apr
April 15th – Experience the traditional and inspirational spiritual practice of an ashram: chant, practice, meditate and study with Stéphane Boisjoly. » read more