Yin Yoga + Gong Bath with Natalie Ramsay and Chase Trellert
October 5, 2017
Flooding on 5th Floor
October 22, 2017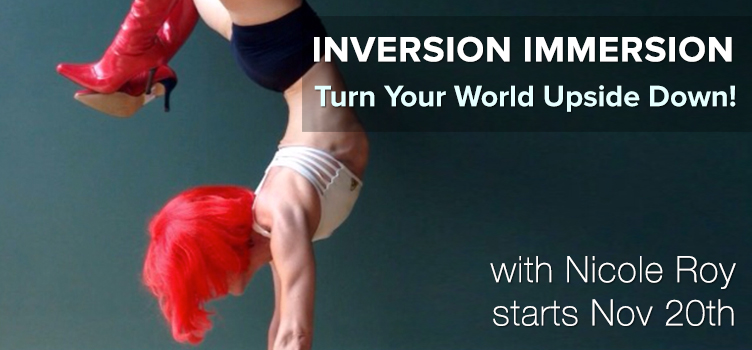 In this intermediate-level progressive workshop series, we will safely explore taking our asana practice upside-down.
Beginning with strength-building preparatory work, we will delve into 3 different inversions each week; headstand, handstand and forearm stand. Focus will be stressed on safety and stability along with an invitation to play.
Through consistent practice, we will establish acute muscle memory, a greater awareness of our bodies and a deeper understanding of the postures.
Develop more strength in your body
Improve alignment for a healthier and more stable asana practice
Gain confidence
Have fun!
Curriculum
Each class we will warm up the body with sun salutations and core exercises. We will discuss and practice stable alignment in foundational poses such as downward-facing dog and plank. We will then workshop headstand, handstand and forearm stand incorporating the same healthy alignment principles. Various entries into the inversions will be explored as well as various expressions of the postures. Each class will conclude with a proper cool-down and savasana.
Suitability
This progressive is suitable for individuals who have experiences flow yoga, ages 12+.
Registration Info
Starts: Monday Nov 20th
7:45pm – 9pm
Duration: 4 weeks
Cost: $79 + GST
About Nicole Roy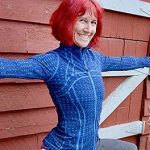 Nicole is a bona fide movement enthusiast! Throughout her life, she has explored a variety of dance styles, played a myriad of sports and experimented with a multitude of ways to move. Nicole is a lively and creative instructor. Her classes are challenging, but her quirky personality, contagious laughter and funky playlists make her classes a lot of fun too. As a teacher, Nicole strives to make a positive difference in people's lives. She strongly believes in the uplifting powers of yoga and movement. She encourages students to explore their boundless potential and release their inner sunshine.