Kushala Sangha – Weekly Community Practice
September 28, 2017

Chair Yoga with Maria-Luisa Sinclair
October 4, 2017
Handstand Party! Workshop with Nicole Roy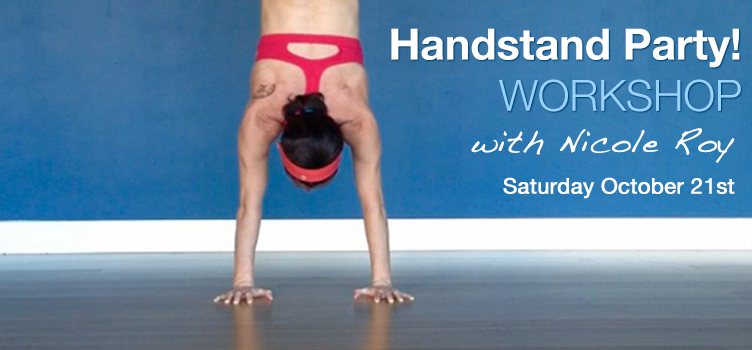 In this intermediate level workshop we will learn how to develop the upper body strength, core strength and flexibility required to balance on our hands as well as the techniques necessary to balance safely and effectively.
Learning Areas
Learn how to build more strength in the shoulders, hands and arms
Learn how to strengthen and engage your core muscles effectively
Learn various ways to enter a handstand
Learn how to safely balance on your hands
Learn how to fall
Suitable for all ages. Recommended experience: Comfortable in down dog, plank and forearm plank. An interest in inversions.
Registration Info
Saturday October 21st, 2017
1pm – 3pm
$35 + GST