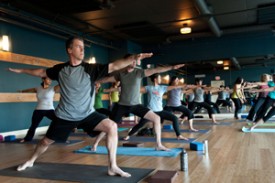 Workshops give you the opportunity to study, practice and refine a specific aspect of Yoga, with direct instruction from an experienced teacher. Kushala offers regular workshops from visiting and regular instructors on topics including yoga postures, breathing and meditation, lifestyle, ethics and philosophy.
Workshops are an excellent way to compliment and inspire your regular practice, and bring new skills and insights onto your yoga mat, and into your daily life.
7Apr
In this all-levels dance workshop, we will unravel the various body isolations associated with belly dancing and explore fusing the various elements together to create something magical and fun. The elegant and playful use of veils as a dance prop will also be introduced.
Learning Areas
Learn various body isolations (ex; the hips, ribcage, hands, arms, and head)
Learn basic travelling steps
Learn how to dance with a veil
Learn how to dance with confidence and pizazz
Have fun exploring a different way to move your body
Registration Info
Friday April 7th, 2017
7pm – 9pm
$29 + GST
15Apr
In this intermediate level workshop we will learn how to develop the upper body strength, core strength and flexibility required to balance on our hands as well as the techniques necessary to balance safely and effectively.
Learning Areas
Learn how to build more strength in the shoulders, hands and arms
Learn how to strengthen and engage your core muscles effectively
Learn various ways to enter a handstand
Learn how to safely balance on your hands
Learn how to fall
Registration Info
Saturday April 15th, 2017
1pm – 3pm
$29 + GST
23Apr
A Sacred Journey Into Your Awakened Self
This all-levels workshop will guide you through 2.5 hours of deep, calming, yin yoga postures, featured with live playing of an Indian instrument called the Harmonium – led by Leo Cheung. During this time, Ali Morrow, a certified Intuitive Energy Healer, will provide the experience of hands-off healing to clear stagnant energy, release past and present blocks and align your energetic field. This rare combination of yin yoga, deep meditative sound and energy work will awaken your body's innate potential for physical and emotional healing and strengthen your connection to source.
Registration Information
Sunday April 23rd
1pm – 3:30pm
$40 + tax
About Leo Cheung, E-RYT 500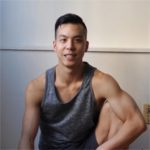 Leo Cheung is an E-RYT 500 yoga instructor and mobility specialist. He teaches a science-based, modern approach to traditional yoga postures, with the intention of making the practice useful and accessible for contemporary, urban people. He brings insight to human relationships, technology and the environment through explorative exercises, lectures and group discussions. He is passionate about creating innovative online training, providing high quality mentorship to yoga teachers and building active communities worldwide. Leo is the founder of the Modern Yoga Podcast and lives on the Westcoast of BC.
About Ali Morrow, IEH Certified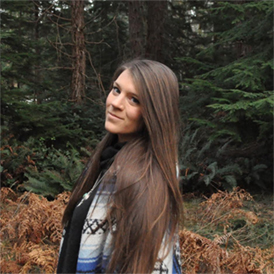 Ali is a fun-loving and deeply devoted Intuitive Energy Healer who has dedicated the last 7 years to training and studying in various healing modalities. Her passion is working wholeheartedly with Spirit to encourage, health, balance, harmony and wellbeing in all aspects of our lives. She loves to call forth and awaken the magic within and around us that holds highly potent, healing and renewing frequencies. Ali also has a deep love for the Ocean, Moon and Mother Earth, so you can expect some mystical and elemental interactions with her! She calls you to come alive, to let your light fill you, guide you and ignite your sense of wonder, healing and potential!