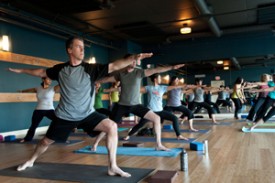 Workshops give you the opportunity to study, practice and refine a specific aspect of Yoga, with direct instruction from an experienced teacher. Kushala offers regular workshops from visiting and regular instructors on topics including yoga postures, breathing and meditation, lifestyle, ethics and philosophy.
Workshops are an excellent way to compliment and inspire your regular practice, and bring new skills and insights onto your yoga mat, and into your daily life.
27Jan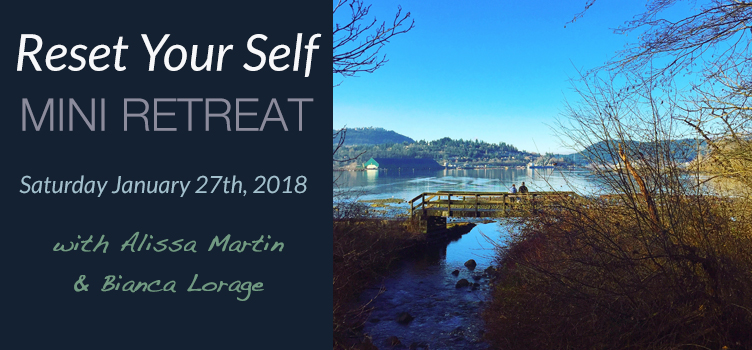 The purpose of this retreat is to Reset Your Self with your heartfelt desire for 2018.
We'll begin with a Nature Walk, before sunset, and close with Yoga and Yoga Nidra – an invitation to a sleep-like state where we can release anything that is no longer useful and replace it with a heartfelt desire.
Other meditative practices include:
Nature Therapy
journaling
mindful eating
self-massage
A light, plant-based dinner will be provided.
Be sure to dress appropriately for weather and/or bring an umbrella.
Please bring your journal or a notebook and a pen with you.
Side-Effects May Include:
A Perspective Reset
Deep Relaxation
Rejuvenated Outlook
A Sense of Community
Align with Your Heartfelt Desire
Sponsors include:
Registration Details
Saturday January 27th, 2018
4pm – 9pm
$100 + tax until January 13th, $120 + tax thereafter
Alissa Martin

Alissa has been teaching Yoga for 9 years and believes strongly in taking time for self-care, especially with Yoga and Nature. In her classes, you will find time to connect with your body and freedom to move and explore to become the expert on you and your own abilities. You will also find instructions that make the practice safe, encourage modifications and allow for the opportunity to practice with eyes closed, if you so choose.

Alissa's classes always offer a healthy dose of compassion, introspection and nourishing movement. She teaches students how to slow down, notice, and listen – always leaving them with some food for thought to help take their practice off their mats and into the rest of their lives.

Bianca Lorage

Bianca is a passionate student of the many different modalities within Holistic Wellness. Most recently, she has graduated from Vancouver School of Bodywork and Massage as a Bodywork Practitioner. Bianca is excited to infuse the teachings from this program into her Yoga classes with an emphasis on body-mind integration.

Since taking her first 200 hour Yoga Teacher Training in 2015, Bianca has been inspired by the philosophies that guide Yoga, and the self-study it encourages. She hopes to instill this curiosity of self-discovery and self-love within others. Bianca's classes offer a welcoming space for all abilities, and have a strong focus on building self compassion and care.
14Feb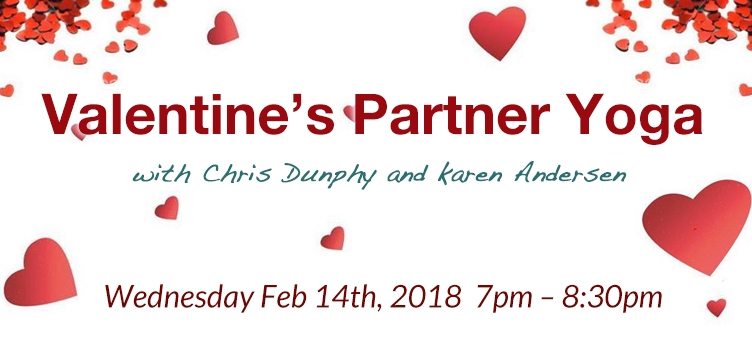 This Valentine's Day, do something unique and fun with your partner… build connection, laugh and play through a guided journey into partner yoga!
With your partner you will explore assisted stretches, stabilizing postures, some fun stuff that may surprise you, and end with a relaxing massage.
It doesn't matter if you or or partner have done yoga before! This class is about trying something new, with no experience required.
Registration
Wednesday February 14th, 2018
7pm – 8:30pm
$40 for two + tax
Instructors: Chris and Karen
17Feb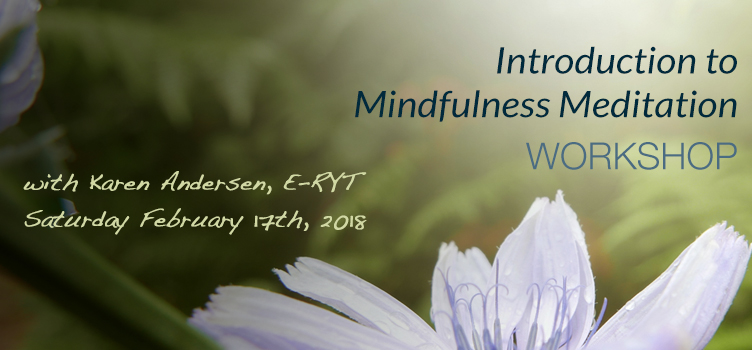 A regular mindfulness meditation practice is transformative: it brings steadiness and clarity of mind, deepening a sense of compassion and connection to oneself, to relationships, and to the world. But the path towards these benefits takes patience, support, effort and commitment, which can be difficult to develop on one's own. In this workshop you will learn and practice the basic techniques and principles of mindfulness meditation to help set the stage for a regular meditation practice.
Registration Info
Saturday February 17th, 2018
11am – 12:30am
$25 + tax
Free for Advantage Members
About Karen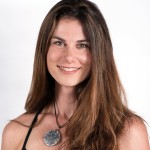 Karen is co-owner of Kushala Yoga, and co-founder and faculty of the teacher training program. She has taught yoga movement, philosophy and contemplative practices for 9 years, and is passionate about sharing how the tools of yoga can be brought to life. In 2016 she completed Michael Stone's Mindfulness Facilitation Program and is a registered E-RYT with Yoga Alliance.
18Feb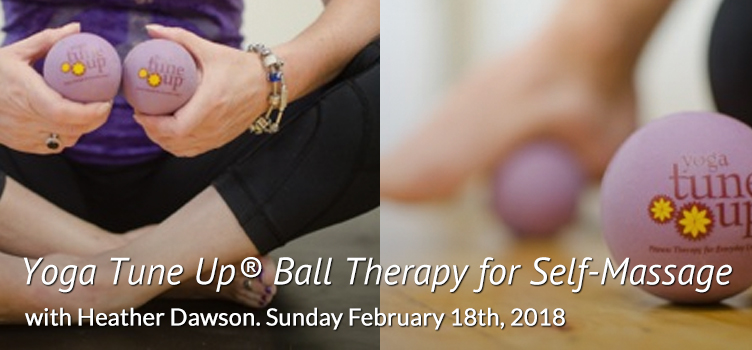 Targeted self­-massage trigger point therapy
Using specifically designed high grip rubber balls you will learn specific techniques to penetrate through layers of skin and muscle to massage each major area of the body. Reduce or eliminate pain, prevent injuries and augment your yoga practice!
In this workshop you will:
Release deep muscle tension
Enhance breathing
Reduce stress
Increase mobility
Learn to give your body the massage it deserves everyday!
This workshop is suitable for all levels of experience.
details
Sunday February 18th, 2018
12:30pm – 3:15pm
Kushala Yoga at Suter Brook
Instructor: Heather Dawson
Cost: $49 + tax (including a set of therapy balls)
$35 + tax without balls
About Heather Dawson, E-RYT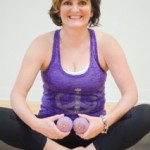 Heather is a Yoga and Pilates Teacher, a certified Yoga Tune Up Teacher and a Ball Therapy Practitioner.
In 2011, Heather took her Yoga teacher training at Kushala Yoga. Currently, she has over a 1000 hours of teacher training, over 6000 hours of teaching and continues to pursue professional development opportunities, enhancing her skills and expanding her yoga practice.
23Feb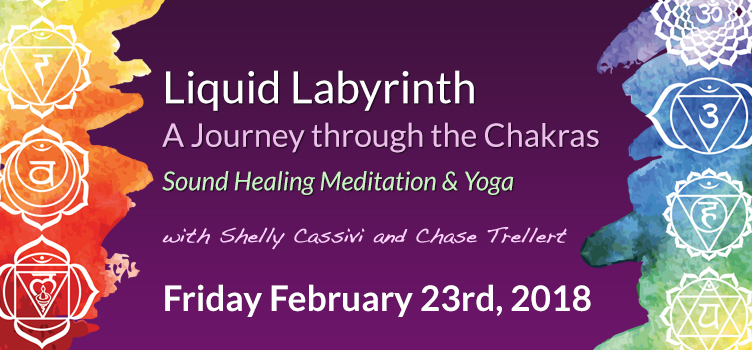 Sound vibration, yoga and meditation are all powerful tools that can help you clear & balance your chakras leading to greater health and a sense of well-being.
Shelly and Chase will weave together a deep and powerful journey through your chakras as they blend sound vibration and yoga into a powerful experience that will allow you to tap into your infinite potential. We will move through the chakras using instruments and yoga postures specific to each in order to clear and balance them as we raise our vibration. This will all lead to a deep dive as we finish in a restorative practice and powerful gong bath.
They will lead you through the liquid labyrinth as you embark upon a deep inner journey of transformation that will lead you back to a place of peace and inner light.
Registration Info
Friday February 23rd, 2018
7:30pm – 10pm
$45 + tax
Are you interested in learning more about the chakras? Join Shelly for two informative and experiential workshops on the 7 main chakras. Learn more.
About Shelly Cassivi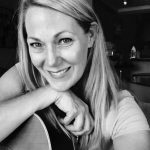 Years before Shelly began the physical practice of yoga She was engaged in the practice of meditation and reiki, so when she was introduced to the teachings of Michael Stone and Sarah Powers it really struck a chord in her. Both of these teachers blend yoga with Buddhist mindfulness philosophy. You will find this mindfulness approach layered into her classes.
Shelly feels fortunate to have the opportunity to share her passion for yoga with the Kushala community. It has been and continues to be a journey of connection, growth, expansion and love; a path that gives meaning to our lives. Shelly is focused on the full experience of yoga and the transformative nature of this simple practice when all of the intricate layers are woven into the equation: physical, mental, emotional & energetic.
In addition to teaching yoga Shelly is a musician with a passion for music. She sometimes leads our community in kirtan (the yoga of devotion, think musical meditation). In class you can expect the best play lists, occasional live instruments, and the best Om the tri-cities has to offer!
About Chase Trellert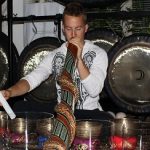 Chase Trellert is the founder of Medicine of Sound. He has traveled the world in search of different healing modalities to share with his friends, family and those in his local community.this journeys have lead him to the Jungles of Peru to train with Shaman, to the Andes of Ecuador to learn ancient yogic practices and to South East Asia to Meditate with monks. He combines many different modalities to weave a unique healing experience for all who attend his sessions. "My Sound Healing Journey began while I was living in Australia, I heard the didgeridoo and was awestruck." Since then he has collected all sorts of instruments, but his main passion has been with the Gong. He is excited to share all that he has learned with anyone and everyone!