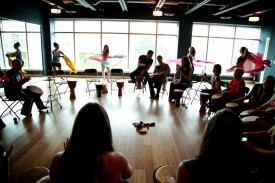 This is what Yoga is all about. Community events include gatherings such as drum circles, free yoga days, and wellness clinics. They are the things we do together to interconnect, share experience, and raise awareness or money for an initiative (such as a local charity). We invite you to come out and meet others in the Kushala community.
27Jan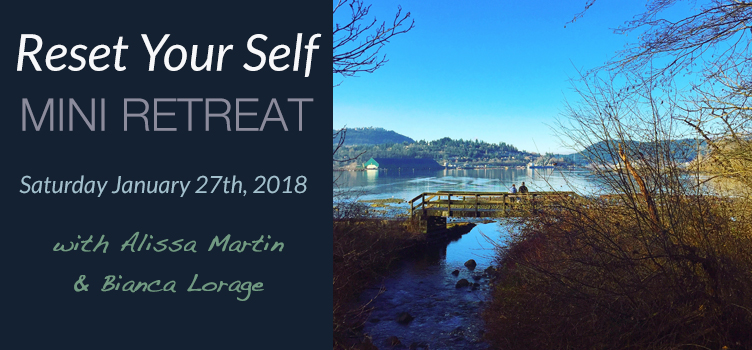 The purpose of this retreat is to Reset Your Self with your heartfelt desire for 2018.
We'll begin with a Nature Walk, before sunset, and close with Yoga and Yoga Nidra – an invitation to a sleep-like state where we can release anything that is no longer useful and replace it with a heartfelt desire.
Other meditative practices include:
Nature Therapy
journaling
mindful eating
self-massage
A light, plant-based dinner will be provided.
Be sure to dress appropriately for weather and/or bring an umbrella.
Please bring your journal or a notebook and a pen with you.
Side-Effects May Include:
A Perspective Reset
Deep Relaxation
Rejuvenated Outlook
A Sense of Community
Align with Your Heartfelt Desire
Sponsors include:
Registration Details
Saturday January 27th, 2018
4pm – 9pm
$100 + tax until January 13th, $120 + tax thereafter
Alissa Martin

Alissa has been teaching Yoga for 9 years and believes strongly in taking time for self-care, especially with Yoga and Nature. In her classes, you will find time to connect with your body and freedom to move and explore to become the expert on you and your own abilities. You will also find instructions that make the practice safe, encourage modifications and allow for the opportunity to practice with eyes closed, if you so choose.

Alissa's classes always offer a healthy dose of compassion, introspection and nourishing movement. She teaches students how to slow down, notice, and listen – always leaving them with some food for thought to help take their practice off their mats and into the rest of their lives.

Bianca Lorage

Bianca is a passionate student of the many different modalities within Holistic Wellness. Most recently, she has graduated from Vancouver School of Bodywork and Massage as a Bodywork Practitioner. Bianca is excited to infuse the teachings from this program into her Yoga classes with an emphasis on body-mind integration.

Since taking her first 200 hour Yoga Teacher Training in 2015, Bianca has been inspired by the philosophies that guide Yoga, and the self-study it encourages. She hopes to instill this curiosity of self-discovery and self-love within others. Bianca's classes offer a welcoming space for all abilities, and have a strong focus on building self compassion and care.