Restorative Yoga
March 31, 2010
Spring Renewal Kundalini Workshop with Mira
April 13, 2010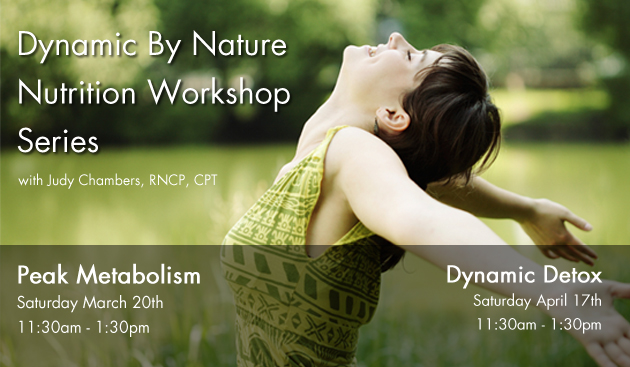 Date: Saturday April 17th 11:30am – 1:30pm
Location: Newport Yoga Studio
Cost: $49 + GST
or call the studio at 604.461.9642
If you feel fatigued and lack the energy you know you should have… If you've struggled with any sort of chronic health or weight issue… if you'd like to improve your mood, heal your digestive tract and TRULY revitalize your health immediately and for the long term… then DO NOT MISS this highly acclaimed, life changing workshop! Discover the secrets to looking and feeling your best with Judy's little-know detoxification secrets today.
About Judy
Judy Chambers is a graduate of the Canadian School of Natural Nutrition, a professional member of the International Organization of Nutritional Consultants and is a Nationally Certified Personal Trainer.
She focuses on natural living as a dynamic evolving path, integrating her expertise in physical fitness – specifically core conditioning and functional strength – along with her natural nutritional consulting practice where she engages our awareness of the food we eat as an essential indicator of our overall health.