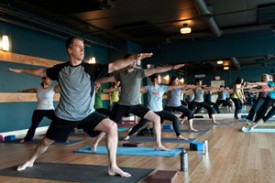 Workshops give you the opportunity to study, practice and refine a specific aspect of Yoga, with direct instruction from an experienced teacher. Kushala offers regular workshops from visiting and regular instructors on topics including yoga postures, breathing and meditation, lifestyle, ethics and philosophy.
Workshops are an excellent way to compliment and inspire your regular practice, and bring new skills and insights onto your yoga mat, and into your daily life.
25May
Getting older is inevitable, becoming an elder is a skill
Young people need and deserve real recognition of their worth and purpose in life, and a living example of enduring discernment and courage for the hard and often empty times that are upon us all. The esteem of parents and friends can only go so far: elders must bring the rest. Grandparents must be grand not only for their children's children, but for all the young ones coming into the world now. Their status as grand people comes from having wrangled wisdom from experience, and from having become elders more than senior citizens. Grandparents must now be elders even – especially – when no one asks it of them.
This is a workshop for elders in the making. It is for anyone with a desire to be useful to those now inheriting an endangered and often dangerous world. It is for those who have an instinct and a desire to be an ancestor worth being claimed, worth coming from. We will learn something of the skills of grace in a graceless time, of mentorship and true teaching, of fierce and exemplary compassion. We will coax wisdom from old experience, and maybe we can replace retirement with esteemed elderhood.
For more on this short film, visit the director/producer Ian MacKenzie's website.
About Stephen Jenkinson, MTS, MSW
Grief is the willingness to be claimed by a story bigger than the one you wish for.
Spiritual activist, teacher, author, storyteller, ceremonialist and farmer. He is the founder of The Orphan Wisdom School where he teaches the mandatory arts of living deeply and dying well. Stephen is also the subject of Griefwalker, a National Film Board of Canada feature documentary film, a lyrical, poetic portrait of his work with dying people and shows him teaching the redemptive power of deep love for life, when life glimpses its end. His books and live-recorded teachings are available from his website at www.orphanwisdom.com.
details
Saturday May 25th, 2013
6:30pm – 9pm
Kushala Yoga at Suter Brook
$35 + tax
2Jun
Join Chris for a great Sunday morning of Yoga and jogging. You will start of with an all-levels yoga class specifically designed for runners. There will be an emphasis on opening up the joints and tissues of the lower body.
The class will be followed by a 45 minute jog (approx) in beautiful Mundy Park, sutiable for all-levels.
Chris is a former national and international level decathlete. His knowledge and experience regarding the "runner's body" makes this course perfect for those seeking to balance the physical impact of running with the opening and release of yoga.
details
Sundays June 2nd – June 30th
8am – 10am
Kushala Yoga on Austin
$79 + tax
16Jun
Do you have breakdowns in life that even take you off your own two feet? Perhaps you've noticed that yoga picks you back up right when you need it. This workshop style class will help you discover breakthroughs in standing balance postures on one leg. Learn to balance in poses with courage and fly through life with grace and ease.
Suitable for all levels of practice.
You will learn:
conditions that affect balance and how to improve it
techniques for steady balance in yoga postures
benefits and variations of standing balance postures
how to smile and let go
details
Sunday June 16th
11am – 1pm
$15 + tax
Kushala Yoga at Suter Brook
Pre-registration required
about Leo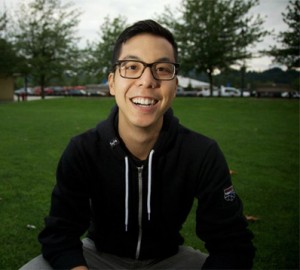 Leo aims to guide the students in their practice to where they need to go, but he believes ultimately their own efforts and commitment is what gives them the empowerment to transform themselves physically, mentally and spiritually. He encourages students in his classes to express their body, to explore their mind, to connect with their breath, to look inside, and to love outside. He wishes to share with others his passion and help them discover the benefits of yoga that serve them best in life!
---
22Jun
If you've always thought Yoga was only for the slender and bendy, this workshop is for you!
Come join Certified Yoga Teacher, Lisa Papez, in this one of a kind workshop and learn the components of a basic practice that you can do in the body you are in right now. This simple recipe for practice incorporates gentle movement, strengthening, opening and stretch for most parts of the body.
This workshop is suitable for people of all shapes, sizes, and levels of ability – but is especially appropriate for those in larger bodies or those looking for a gentler, more accessible approach to Yoga.
What you'll learn:
Body Positivity Yoga Six-Way Spinal Warm-Up
Body Positivity Yoga Gentle Sun Salutations
Simple Balancing Poses
Restorative Finishing Postures to close your practice
These components, when assembled together, allow you to customize a simple, physically accessible practice that you can do at home or that you can use as modifications you can take with you into future Yoga classes
details
Saturday June 22nd
2pm – 4pm
$25 + tax
Kushala Yoga at Suter Brook
Pre-registration required
about Lisa Papez, the Fat Yogini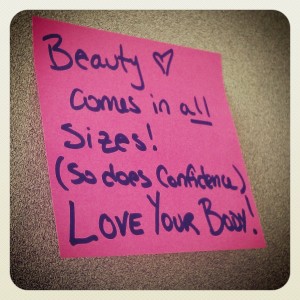 Lisa is a self-identified Fat Yogini, a Certified Hatha Yoga Teacher and an eternal optimist with a joyful love of life. Having practiced Yoga for over 10 years before becoming a Teacher, Lisa was delighted to discover that Yoga not only made her feel great physically and emotionally, but also completely transformed the way she felt about herself and her body. That is why Lisa is so passionate about teaching Yoga as a path to Body Acceptance.
Because Lisa teaches from her own perspective as The Fat Yogini, her compassionate and gentle Hatha Yoga classes move at a pace appropriate for the group and are chock full of unique pose modifications designed to allow all bodies to access the benefits of Yoga regardless of shape, size, or level of ability. You can read more about Lisa at www.fatyogini.com
---