Intensives and progressives provide you the opportunity to deepen your study and practice in a particular aspect of Yoga over a series of classes. In this way, you have the time to integrate the teachings into your practice and life, and move through the course with a supportive group of students, and skillful teachers.
8Jun
The art of Belly Dance is a beautiful and graceful discipline that originates in the Middle East. It emphasizes the isolation of the abdominal muscles as well as the articulation of the hips. This fun and fluid dance form improves posture and muscle tone, encourages weight loss, reduces stress, and aids digestion.
In this workshop, we will warm up the body with yoga, explore the various fundamental movements of Belly Dance, then complete the workshop with yogic stretching.
Experience a creative way to exercise, an opportunity to connect with your inner power and express yourself!
details
Saturday June 8th
11am – 1pm
Kushala Yoga at Suter Brook
$25 + tax
Pre-registration required
About Nicole Roy, RYT
Before becoming a yoga instructor, Nicole Roy was a professional Belly Dancer. She performed regularly at local restaurants, weddings, birthdays, retirement homes, and at corporate and community events. She also taught the art of Belly Dance for approximately 10 years, offering classes dedicated to recreation and fitness as well as composing choreographies, training students for theatrical shows and coaching future professional performers.
28Sep
With Kashi Richardson, RYT-500
Expand and adapt your current yoga teaching skills and knowledge to serve the needs of pregnant women.
Program Curriculum
Yoga practice during pregnancy can help to prepare a woman physically, emotionally, mentally and spiritually for the dynamic transformation into motherhood. As teachers of prenatal yoga, we honour women during this special time. We strive to empower them to trust their own wisdom and intuition, so they can embrace their challenges from a place of balance, strength and awareness.
This training offers yoga teachers complete preparation to work professionally, confidently and sensitively with pregnant women. We focus on the physical changes and health risks during pregnancy and the appropriate modifications for practice. In addition we consider yoga to be the best preparation for labour and childbirth and offer specific practices to facilitate this process.
In this course you will learn
Common physical conditions and risks of pregnancy
Yoga practices to avoid and those most beneficial during pregnancy
Asana modifications for all stages of pregnancy
Asana benefits, contraindications, guidelines and specifics to practice.
The stages of labour and childbirth preparation
Breathing techniques for pregnancy and to facilitate birth
Embracing the mental and emotional changes
Conscious relaxation and visualization
Post-natal guidelines
Case studies
There will be a balance of theory, personal practice and practice teaching (with empathy belly). In addition, this is an opportunity to explore one's own relationship with mothering and birth issues in order to be able to hold the space for pregnant women.
Pre-Requisite
Completion of a 200 hour Yoga Alliance accredited Teacher Training. Note that previous experience with pregnancy or birth is not necessary, just an interest in being of service!
Materials
A comprehensive manual on Teaching Pregnancy Yoga is provided. We ask that you bring something to serve as an "empathy belly" to get into the spirit of practice teaching (a cushion and sarong / scarf to tie around your waist).
Practicum
Students will have the opportunity to teach part of a pregnancy yoga class as completion of the course. A certificate of completion will be provided.
Program Schedule
The course takes place over 2 consecutive weekends:
Saturday Septeber 28th & Sunday 29th, Saturday October 5th & Sunday 6th
9am – 4pm on Saturdays
10:30am – 5:30pm on Sundays
Homework reading and assignments.
Attendance at all classes and successful completion of all aspects of the course are required for certification.
Credits
32 hours
For 200-hour Yoga Alliance certified teachers the credits of the course can be applied towards the 500 hour certification and is eligible for 32 hours CEU with Yoga Alliance.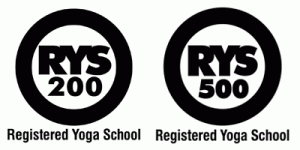 Cost
$495 + HST
About Kashi Richardson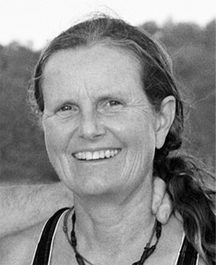 Kashi has been dedicated to the practices of Classical Yoga for 25 years and has been teaching full-time in Whistler B.C. for 16. Her background includes Advanced Teacher's Training in Sivananda Yoga and Yoga Therapy with RMIYA in Colorado. She specializes in yoga for pregnancy, yoga for 'stiff guys', and therapeutic yoga for illness and injury. She has been a senior teacher/presenter at yoga teacher trainings that include 9 years at the Salt Spring Centre of Yoga and 7 years at the Sivananda Retreat in the Bahamas. She has been offering pregnancy yoga teacher trainings for 12 years. To enhance her prenatal classes she has also completed doula training at Douglas College.
Kashi is committed to supporting and empowering pregnant women and their families through the timeless wisdom of yoga. She shares her vast experience and knowledge with clarity and enthusiasm and makes the material both accessible and practical.
"Pregnancy is a state of 'yoga', union of mother and child"
Testimonials (Yoga Retreat, Bahamas, 2011)
"Excellent well-balanced program." Jo Lee
"The program and manual were complete and covered all aspects of pregnancy and birth." Graca Guise
"Kashi is a very good teacher with a deep understanding of the material and a deep connection to serve through teaching yoga, birth, life and love." Tami Mor
Contact Us
If you have any questions about this program please email us at ytt@kushalayoga.com or call 604.461.9642.