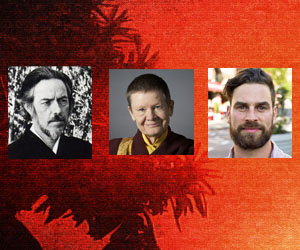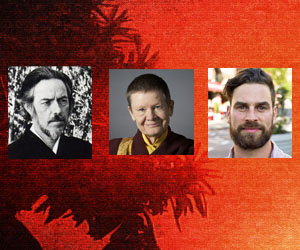 Take your understanding and experience of Eastern philosophy to a new depth with our new Dharma Circle: The Art of Engaged Living. How do you not only learn and sample great philosophies, but actually apply them to your life?
Led by Ian & Karen MacKenzie, each session we will share a pre-recorded audio talk or text from teachers like Alan Watts, Pema Chödrön, Adyashanti, and Michael Stone. The sharing portion will be followed by a meditation and group discussion.
You do not need to attend every evening, but please RSVP to let us know your interest: ian@ianmack.com.
Schedule
join the email discussion group
Stay in the loop about the dharma series at Kushala Yoga! Share your thoughts and resources with other dharma students.
Every Sunday (Except when indicated)
Kushala Yoga at Suter Brook
Admission: By cash donation to SHARE Community and Family Services
March 25 | 7pm – 8:30pm
About the Facilitators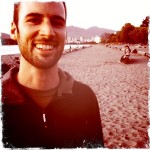 Ian MacKenzie is a student of Taoism, Yoga and Buddhism. He is a new media producer based in Port Moody, BC. He shoots video journalism and documentary films. He also blogs about pop culture, new media, philosophy, and religion. His website is www.ianmack.com.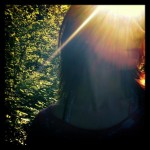 Karen MacKenzie is co-owner of Kushala Yoga. For Karen, yoga is a passion to share with humility, because she is a student like everyone else. Teaching from her own experience, she hopes to help her community live a more mindful, heartfelt and interconnected life.
Weekly Notes
SEPT 25 – RELEASING JUDGEMENT / CULTIVATING EMPATHY
JUNE 26 – THINKING ABOUT THOUGHTS