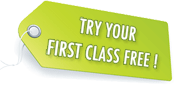 Let stress and tension melt away and connect with a deep sense of peace and relaxation.
Restorative Yoga is a gentle healing form of Hatha yoga that is practiced with props to provide a supportive environment for total relaxation.
Only 5-6 Restorative poses are practiced per class. These gentle poses create physiological responses which are beneficial to your health and can reduce the effects of stress-related illness.
The class is slow, deeply nurturing and suitable for all ages – particularly those with chronic pain or limitations.
Learn yogic breathing and meditation techniques as you practice gentle restorative Hatha poses while your body is supported with bolsters and blankets.
Experience deep relaxation as you stimulate the body to move toward balance.
Activate healing from stress of daily activities, major life events, injuries, chronic stress, fatigue, or illness.
Discover poses that you can integrate into your daily routine.
No pre-registration required! If this is your first class at our studio, come 10-15 minutes early to fill out a short form.
If you've been to Kushala or Newport Yoga before, use your membership, Kushala Pass or punch card for this class.
Restorative Class Schedule
Tuesday May 21st, 2013
Thursday May 23rd, 2013
Sunday May 26th, 2013
Monday May 27th, 2013