Illuminate the Intelligence of Your Physical Body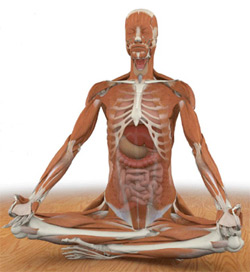 Yoga connects you to the innate intelligence of your physical body; but understanding what it is saying and what it means is are different stories.
This course will focus primarily on functional anatomy of the bones, joints, muscles, fascia and organ systems, relative to movement of the body in yoga. Learn about the interconnections throughout your body, how strengthening, stretching, and awareness can affect your whole being.
This 5-week course is suitable for beginning and intermediate practitioners. There are no prerequisites for this course but taking Yoga 101 and 102 prior is recommended.