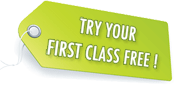 Yoga in Schools

Bring the benefits of yoga to your classroom this year! Kushala Yoga is actively involved in developing yoga classes and programs from elementary to high school levels. Call us to start planning your school yoga program.
Read more about our Yoga School Programs.
Kids Yoga
Yoga is playtime with added benefits: it's a fun and safe class to meet friends, build confidence and cooperation while enhancing concentration, strengthening the body and immune system, building balance, and relaxing! Look for our Kids Yoga workshops on our schedule.
Seniors Yoga

Where other forms of exercise may become less accessible, yoga's adaptive and restorative poses are particularly beneficial for seniors. Using props such as chairs and bolsters, yoga becomes a strengthening, safe and calming practice. Please contact us if you are interested in bringing yoga to your community.
Family Classes

Our family classes focus on building healthy bodies, calm minds and strengthening bonds between families and their community.
The following are our family classes offered in the studio:
Our Community Philosophy
We believe that the art of uniting physical, mental and emotional health should be accessible to everyone in our community. We have been involved in many community, school and hospice health & wellness programs, raising money for several local and national charities through volunteer work and Karma yoga classes. Read more.
Want to Learn More?
We want to hear about your ideas for community and family yoga programs, held either at our studio or out in the community. Call us at 604-461-9642, visit us in the studio or email alissa@kushalayoga.com.